Our Story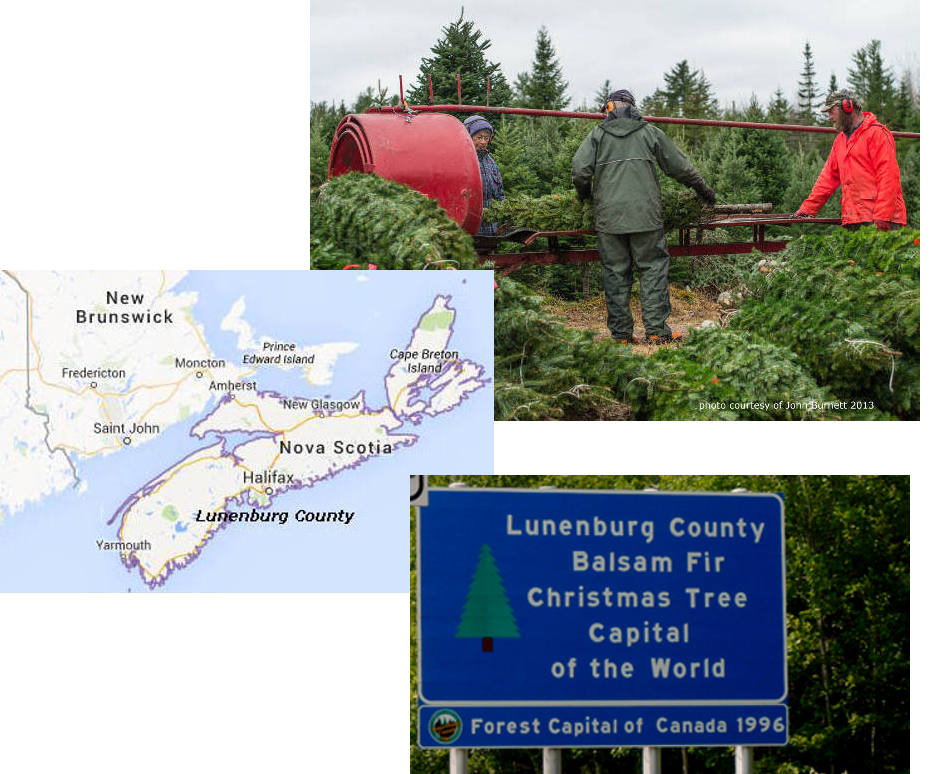 The All Nova Scotia Green Christmas Tree Co-Op Ltd. is a group of 38 Christmas tree growers dedicated to producing the highest quality balsam fir products.
We are located in Lunenburg County, Nova Scotia, Canada, commonly known as "The Christmas Tree Capital of the World". Balsam fir Christmas trees have been grown in our region for many years and our growers have benefited from the knowledge handed down by generations of past growers. The land and weather conditions in Lunenburg County provide ideal growing conditions for balsam trees and when you purchase balsam fir products grown in our region, you can be confident in the excellent quality of product.
The Nova Scotia Green Christmas Tree Co-op sells to retailers only. We are a direct shipper of the balsam fir products we produce and are large enough to transport or ship any size order and meticulous enough to meet your specifications.
In 2013 we supplied the Christmas tree for Province House in Nova Scotia. Here is a copy of the letter we received from the Nova Scotia government. You can see pictures of the tree here
A video about what we do.