Christmas Tree Coloring Contest - Ages 7-9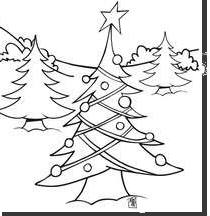 WIN CASH! First place $25.00, Second place $15.00, Third place $10.00
If you are between the ages of 7 years old to 9 years old,
click here
to print this picture. Color it, then fill in your name, age, phone number and have your parents sign it, then submit it to:
Coloring Contest 7-9
All Nova Scotia Green Christmas Tree Co-Op Ltd.
61 Bell Ave., Hebbville, NS, B4V 6Y5
Winning entry will be chosen by 3 executive members of the co-op and the winner will be notified by phone call on Dec. 10, 2014. The winner's name will be posted on this page.